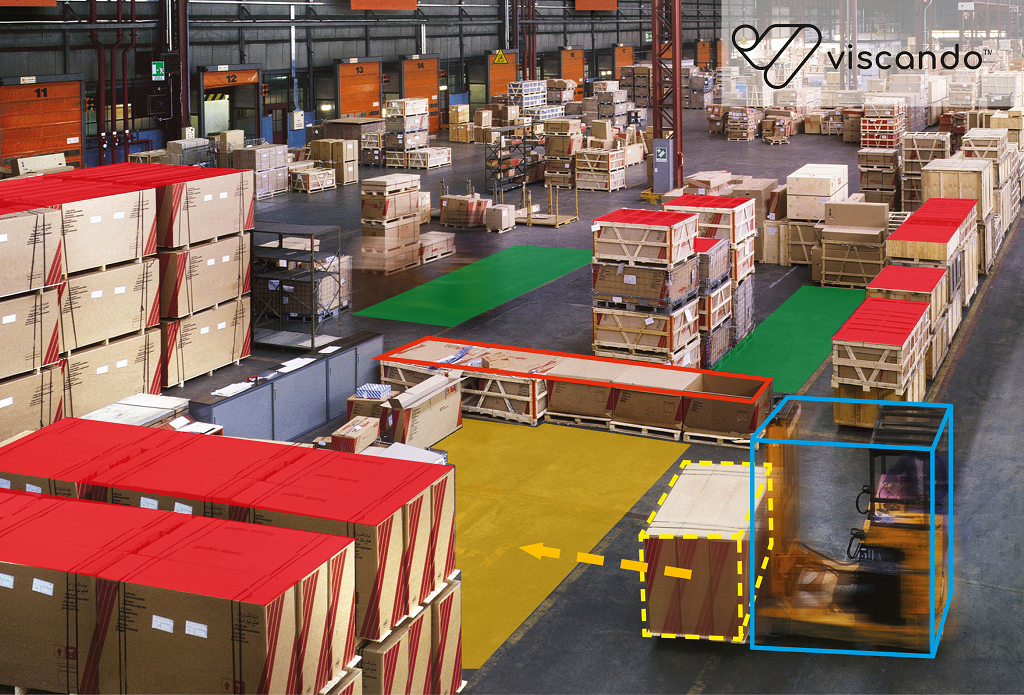 Smart Space monitoring for factories and warehouses!
Better throughput * Optimized resources * Higher profits
We at Viscando are proud to introduce our SpaceSmart solution at the Industry Expo event on 28 September at Hitachi Energy Center, Västerås.
Space is a scarce commodity and expensive to expand! This is true for cities but also in industry and at logistics hubs. Building on our 3D&AI monitoring solution for loading bays and parkings, we are extending it to cover large areas and in real-time extract detailed data on space occupancy. A continous data stream shows clearly to the mangement what areas have high occupancy and where space is available. Som of the use cases:
How close to maximum capacity is the site?
Free space: Where to put the next round of arriving goods?
Is there goods standing in safety areas, e.g. blocking entrances or emergency exits
Time between arrival and transport
The solution works both indoors and outdoors – no matter the size and layout of your site, we can find a cost efficient solution for space monitoring.
Come and speak to us the Industry Expo or contact us at info@viscando.com. Looking forward to meet you and discuss Smart Space monitoring for factories and warehouses!
Space utilization:
Monitor * Predict * Optimize
Read more about Industry Expo
Read more about our industrial applications