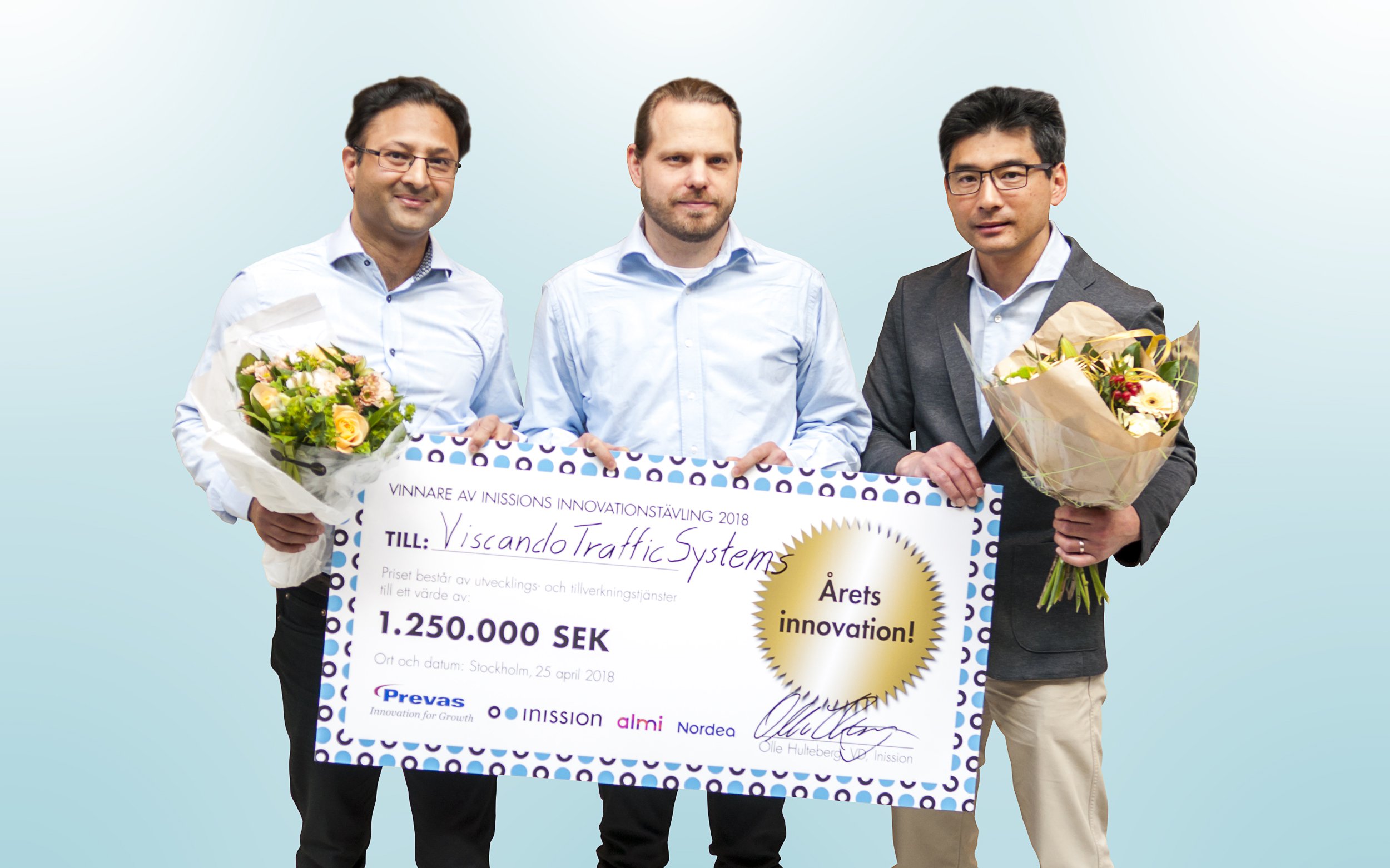 We are humbled and honoured to be the winners of the Inission Innovation Award 2018. With two great co-competitors in TADA Medical and UniqueSec, we could not be sure of a win until the jury actually announced their decision on the main stage of S.E.E. – Scandinavian Electronics Event in Stockholm. The jury's motivation for choosing our innovation, 'Smarter intersection management with 3D and AI':
This years' winner has developed a product with a high feasibility and great market potential. A smart and self-learning solution that contributes to efficient infrastructure and, therefore, more sustainable cities.
The prize amount of SEK 1,250,000 will be used to develop and improve our products. We are grateful to Inission, Prevas and the jury for helping us to develop and benefit society.
About the innovation
Our innovation took its starting point in a simple observation: all too often a car driver finds themselves stationary at a red light, although the rest of the intersection is empty. Why? The reason is often that the traffic sensor is broken, or a pedestrian or cyclist pressed the crossing button but crossed when there were no approaching motor vehicles. The consequences of situations like this are extra waiting time, unnecessary pollution and irritated road users.
For Smart Cities, we have a solution: an intelligent, maintenance-free sensor technology that detects motor vehicles, pedestrians and cyclists. Our technology learns the traffic patterns at each intersection and automatically adapts traffic control accordingly. 'Smarter intersection management with 3D and AI' leads to efficient transport systems and thereby more sustainable cities.