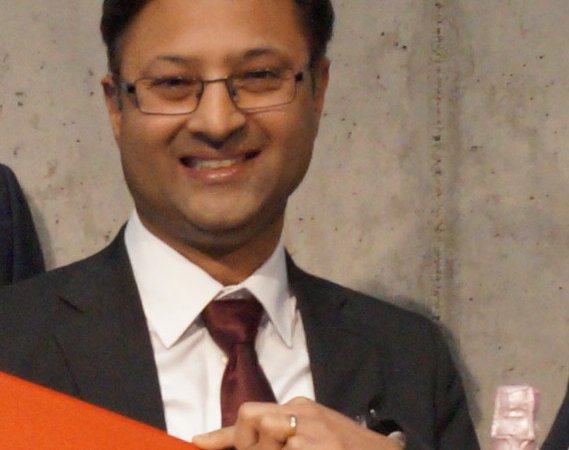 The judges' comments were: "The transport system will undergo major changes in the coming years. Viscando's smart infrastructure solutions, which are based on machine learning and image analysis, make it possible to prevent accident and adapt traffic control." The award was instituted by the German Entrepreneurs' Association AGS, which has 34,000 members.
"We see that cities need this kind of smart solutions to meet future needs," says Patrik Hedlund, who nominated Viscando earlier this year.
The awards ceremony was held at Technikmuseum in Berlin with about 300 invited guests, journalists and representatives of the German government and European Parliament.
"We have previously received a lot of attention in Sweden and the Nordic countries, but it feels great that our innovations are also being noticed in Germany, which is an increasingly important market for us. We hope the award will gain us some new business contacts," says Amritpal Singh, CEO and co-founder of Viscando.