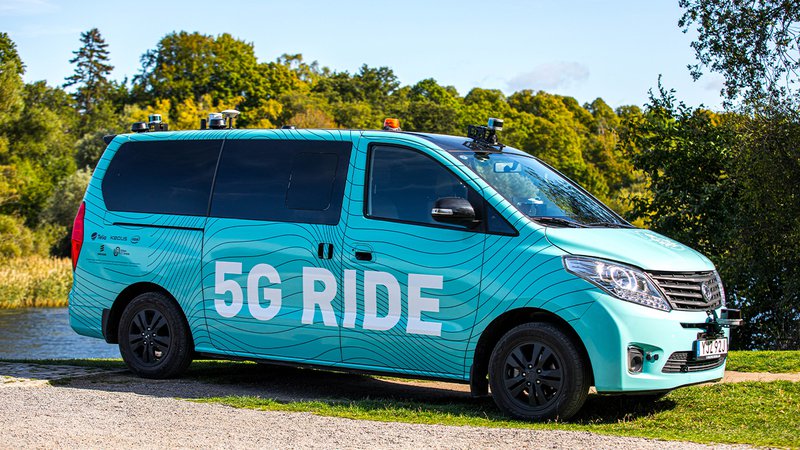 Here at Viscando, we look forward to taking part in this collaboration to enable safe autonomous public transport in the future. Viscando will contribute with intelligent (3D and AI) infrastructure sensors for better situational awareness for vehicles from T-Engineering and Scania, all connected to the 5G network by Ericsson and Telia. The project is led by Kista Science City, and also involves Keolis, KTH Royal Institute of Technology and Intel.
Excerpt from the project press release:
Future 5G Ride is a development of the 5G Ride project, which since 2020 has been working on solutions for smooth introduction of self-driving buses in a real urban environment, with the help of 5G and remote monitoring of vehicles via the traffic tower. An important novelty in the project is the use of smart traffic sensors from Viscando, sensors that measure accurate positions and paths for road users and send these in real time to Ericsson's innovation cloud where the information is processed, e.g. combined with data from other sources, and finally shared with the autonomous vehicle. The vehicle acts on the basis of the overall image, from sensors, traffic towers, own cameras and surroundings. All this in real time. The information from the infrastructure sensors significantly improves situational awareness in complex traffic, the vehicle receives accurate information about hidden road users and their expected behaviour, which makes the journey safer and also allows higher speeds. These functions will be tested on vehicles from Scania and T-Engineering.
"Participation in the Future 5G Ride project together with leading industrial actors in Sweden is a new and exciting step in our development of solutions for autonomous and connected mobility. The integration of our smart infrastructure sensors with traffic tower through fast and reliable 5G link, enables sharing of accurate traffic data in real time with self-driving buses in real traffic, and studying how this data can be used to improve their situational awareness, making them both safer and more efficient," says Amritpal Singh, co-founder and CEO of Viscando AB.
Read more about the project (Swedish)
If you would like to know more about this project, or discuss other solutions and projects where data from smart infrastructure sensors can provide improved situational awareness for autonomous vehicles and smart infrastructure, please contact Yury Tarakanov.