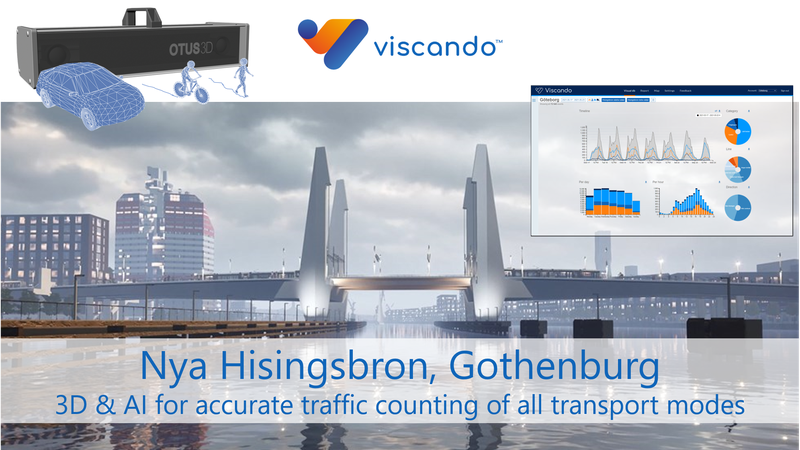 The new landmark bridge between the mainland and Hisingen Island opened on May 9th, 2021. The lower height and the greatly extended space for cyclists and pedestrians can contribute to more sustainable transportation in the city. Here at Viscando, we are proud and delighted to be the provider of real-time traffic data for all transportation modes over the bridge.
The city wanted as detailed data as possible, for all transportation modes, lanes and directions. In total 12 counting lines are defined. With our versatile OTUS3D FLEX sensors, only two were needed to fully satisfy the needs of real-time data. We are therefore proud to be the suppliers of a flexible, accurate and highly cost-efficient solution.
"Here at Viscando, we are proud and delighted to be part of this landmark project, helping the City of Gothenburg to gain traffic insights directly from start. With this real-time data, it will be very easy to monitor trends in traffic. We and the city hope to see an increasing share of sustainable transport, i.e. cycling, walking and public transport," says Amritpal Singh, CEO at Viscando.